Sirens of the zodiac
A photographic exploration of the signs of the western zodiac, portrayed by Montana belly dancers. A highly collaborative effort, this was an inspirational and educational journey with a team of outstanding women.
Models: Hillari Ladd, Lady Magpie, Valeria, Inara, Caitlin Dahl, Kellie Gilliland, Morjhana, Maggie Meyers, Gypsy Moon, Sayble Rune, Amy Madsen, and Cindy Williams
Costume Design: Magpie Urban Designs, My Faire Lady, Mystic Fabric Co.
Make Up Design: Kyla Proffit
Photography and Set Design: Heather Hagan dba Gypsy Moon Creations
Photo Editing: Heather Hagan
Digital layout and design: Heather Hagan
Powered by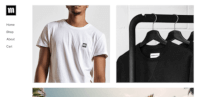 Create your own unique website with customizable templates.